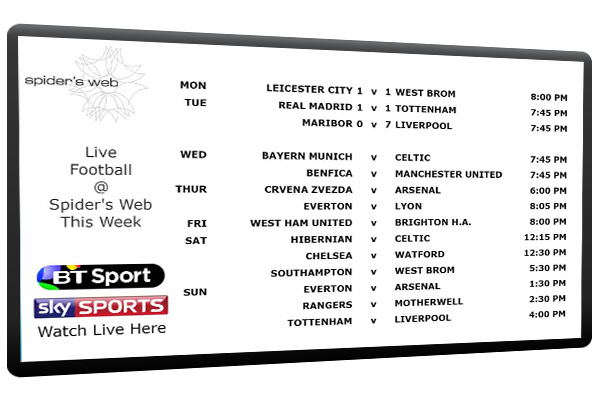 The Gallery contains the 'Live Performers' which features the bands and individuals who have performed in Spider's Web and entertained us all so brilliantly. Every single performer has been outstanding and each have built a 'fan club' in Spider's that look forward to their return.
The 'Social Scene'  gallery is an example of the clubs and activities that are based in Spider's such as the Golf Club or the Dart Team.

Information screens in the Bar & Lounge are used to inform and entertain with material such as the next Live Band dates or a picture of one of the regulars making a eedjit of himself (to everyone's delight) or the train timetable for Dyce Station or the login details for the Free Wifi in the Bar & Lounge or the schedule of Live Football for the week..
Make sure you keep yourself informed when in Spider's and keep an eye on the information screens for offers and promotions and we are happy to include your ideas for content such as local events or activities.